Hey hey!  Just a quick one to say cheers for all the entries into the "win a test pressing" competition – a lot of you clearly know your music and identified a LOT of the 111 record covers in the collage.  However, two contestants pulled out in front and managed to identify the exact same number of covers correctly…so I tossed a coin and the winner is….[drum roll]….[tension builds]…["get the fuck on with it!" you cry]…J***n Gi****né (I'm tired and can't think whether I should publish the name in full or not, so erring on the side of caution).  Well done!  Will get that out to you early next week – a real rarity with only ten copies in existence. 
I hope those of you that took part enjoyed it – I thought it was a bit more fun that a straight ahead prize draw, and I hope that maybe you checked out some music that might be new to you, or revisited some old favourites, off the back of it.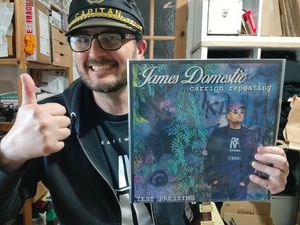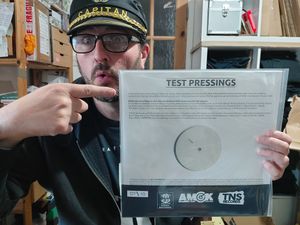 Various other things to tell you about (did you see the feature and album review in Vive Le Rock? – if not, get down to WH Smiths or Morrisons and grab a copy (it's the one with The Cult on the front) but they can wait. 
Have a top weekend. 
James