I had the idea for PI$$ER back in late 2016. Punk history has obviously been sprinkled with a few saxophone abusers (X-RAY SPEX, THE CRAVATS, SIEGE, ARMIA, JAMES CHANCE & THE CONTORTIONS to name but a few), but had anyone ever really incorporated a sax into a full-on d-beat hardcore band? In a kind of soul-revue-that's-been-on-the-absinthe-and-speed way? As far as I knew, no one had. any subsequent examples that emerged were very few and far between and not really using the instrument in the same way at all. This band doesn't really sound like anyone else. It's not often that you can genuinely say that.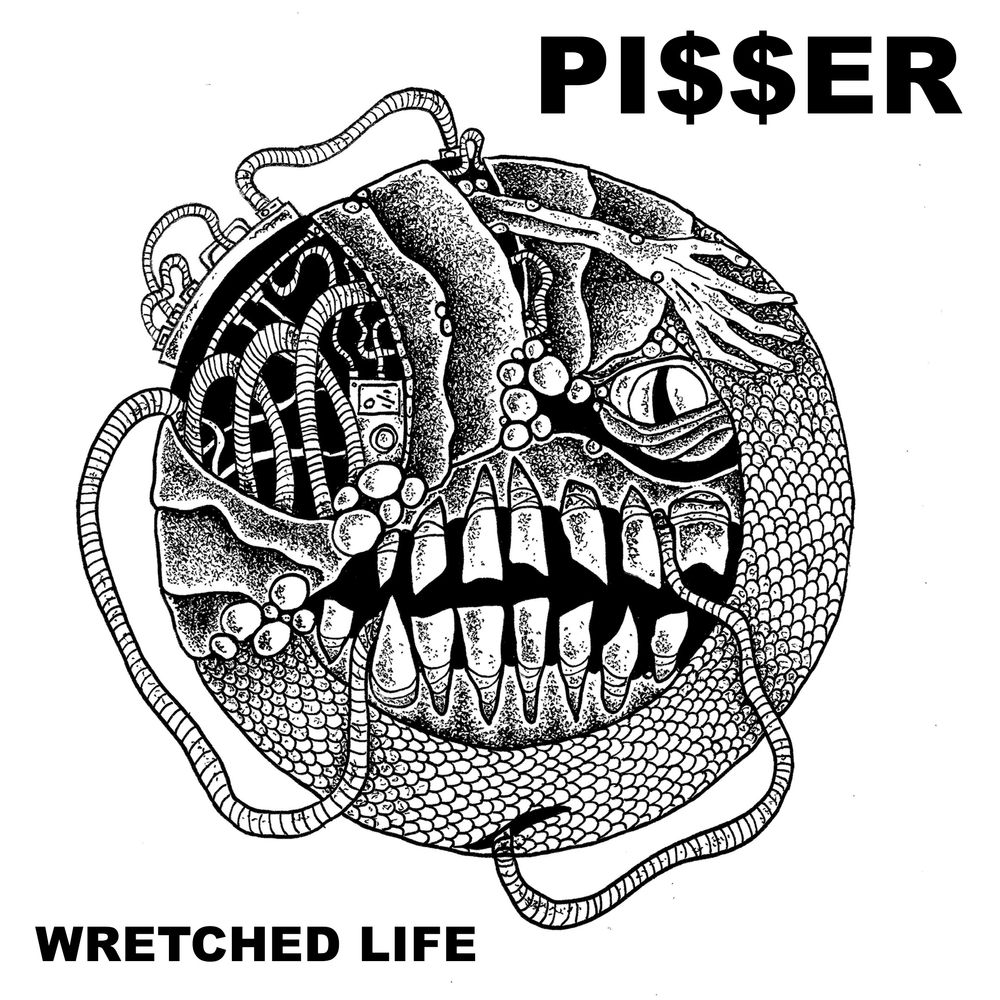 Recruitment & 7" e.p.
Having easily recruited bandmate, Rhodes, from THE DOMESTICS (and UNICORN FART SUGAR), the idea was cemented into ANTI CIMEX legend Charlie Claesson's head on a day out drinking in Gothenburg on THE DOMESTICS'  2017 Euro tour. Matt Woods (ex-REVENGE OF THE PSYCHOTRONIC MAN) was recruited next at a gig in Salford later that year and Eddie (THE FILAMENTS, PERSONNEL, THE SHITTY LIMITS) a few months after that. So that was it – it looked like a full band so now I had had to front up and write some material – songs that were going to be virtually impossible to rehearse as a group with members spread across the UK and Sweden. Bri Talbot (from crust punk luminaries DOOM and SORE THROAT) and Studio 1 in 12 in Bradford were booked for recording the debut 7" E.P., Wretched Life, and it just seemed natural to ask Bri to join too. And he did.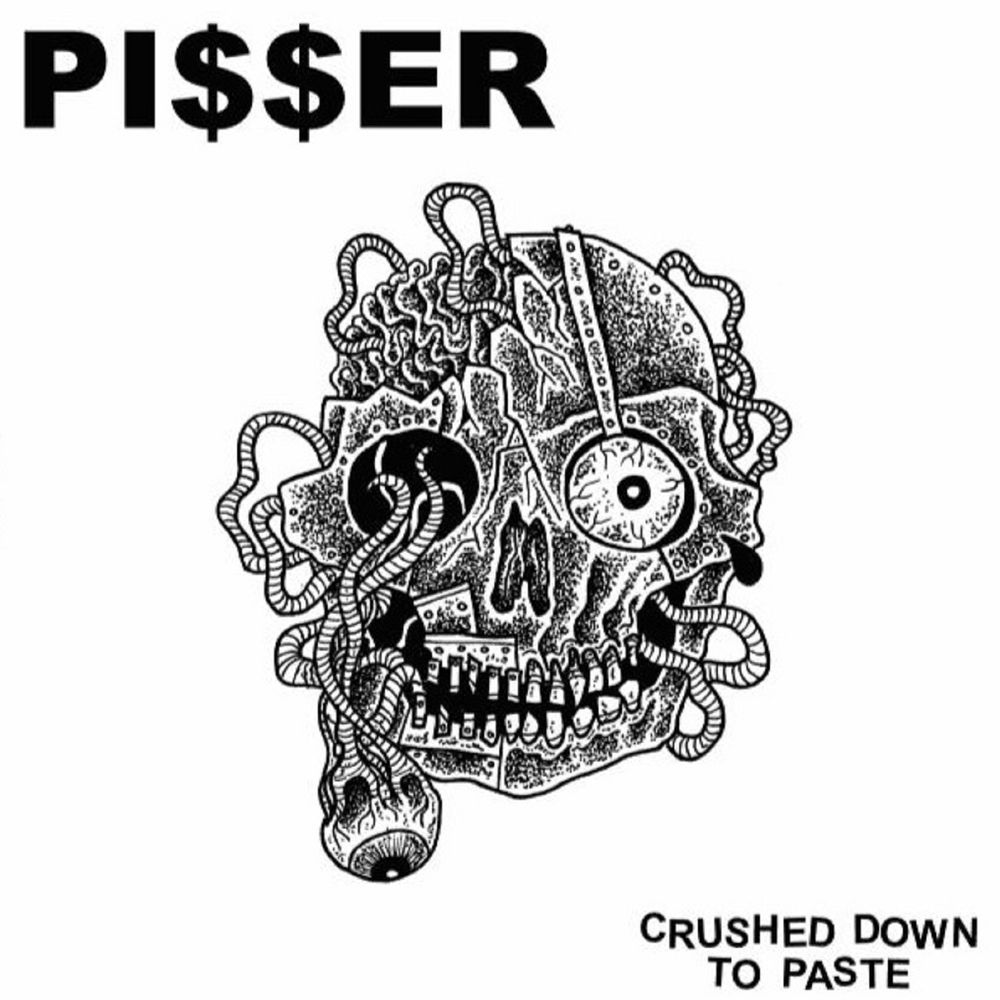 what happened next...
The 7" sold out in a flash, and we upped the ante by releasing the Crushed Down to Paste mini LP in July 2020, integrating the saxophone into the maelstrom more fully than on Wretched Life whilst maintaining the fury of the debut. Fast forward to 2021, and the eleven song, forty minute LP (title TBC) has actually been written and demoed before Crushed Down to Paste was even released.  We'd intended to have released it by the end of 2021, but due to the Covid19 pandemic, have been unable to record it.  Never ones to take an obvious path, we released Carved Up For Yuks, in 2021. it's a 28 minute 12″ of radical remixes that I did of tracks from the first two records. Described as sounding like "Lee 'Scratch' Perry and King Tubby fighting over how to mix a Discharge record", it has surprised, horrified, and delighted  in equal measure.
In late 2020 No Time Records in the U.S. released a limited edition cassette compiling the Wretched Life 7" and Crushed Down to Paste 12", under the name Wretched Paste.  In early 2021, the track Nazi Rhythm appeared on the TNS Records compilation LP Volume 4: Cheap Cans Broken Vans + Basement Bar Bands. In June 2021 Serial Bowl Records and <em>Kibou Records</em> co-released a CD compiling all three vinyl releases, under the name Carved Up Paste For Wretched Yuks.
We've still never rehearsed.  
You can check out all the PI$$ER stuff, grab merch etc. here or here, and the Crushed Down to Paste and Carved Up For Yuks 12"s on Spotify.