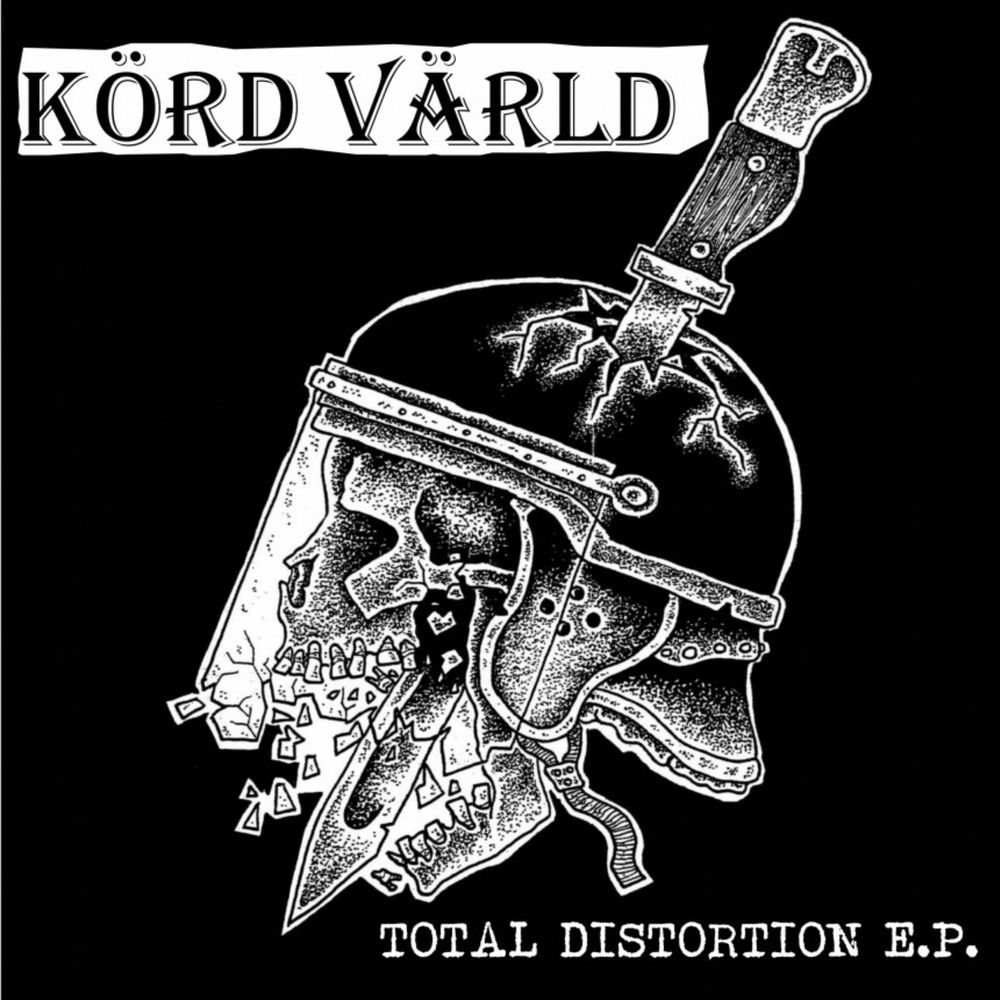 KÖRD VÄRLD
KÖRD VÄRLD is Charlie Claesson (ANTI-CIMEX, THE PARTISANS, DRILLER KILLER, PI$$ER ETC.) on drums, and me on everything else.  Charlie sent me some drums tracks, I edited them to suit the songs in my head and recorded all the other stuff.  It was pretty straightforward and the end result is a very raw mix of U.S. and Scandi-hardcore, albeit with my very non-U.S. or Scandinavian vocals on top.   We released a 7" called Total Distortion in February 2021. People were into it.  Probably a one-off project...but never say never!
"What stands this EP apart from so many hardcore releases, is that it isn't simply a copy, scratch the surface of the initial screaming vocal shock and don't be a "beauty is only superficial" kind of music lover, and you will be rewarded with so many wonderful moments tucked away underneath the uncompromising angst.
If like myself you are a fan of everything that's out there on the edge, music that always pushes you into an uncomfortable place, but leaves you glad you went there, this is for you. 
Short, powerful and 100% current." (THE PUNK SITE)