Hello All,
Just a quick update on a few bits: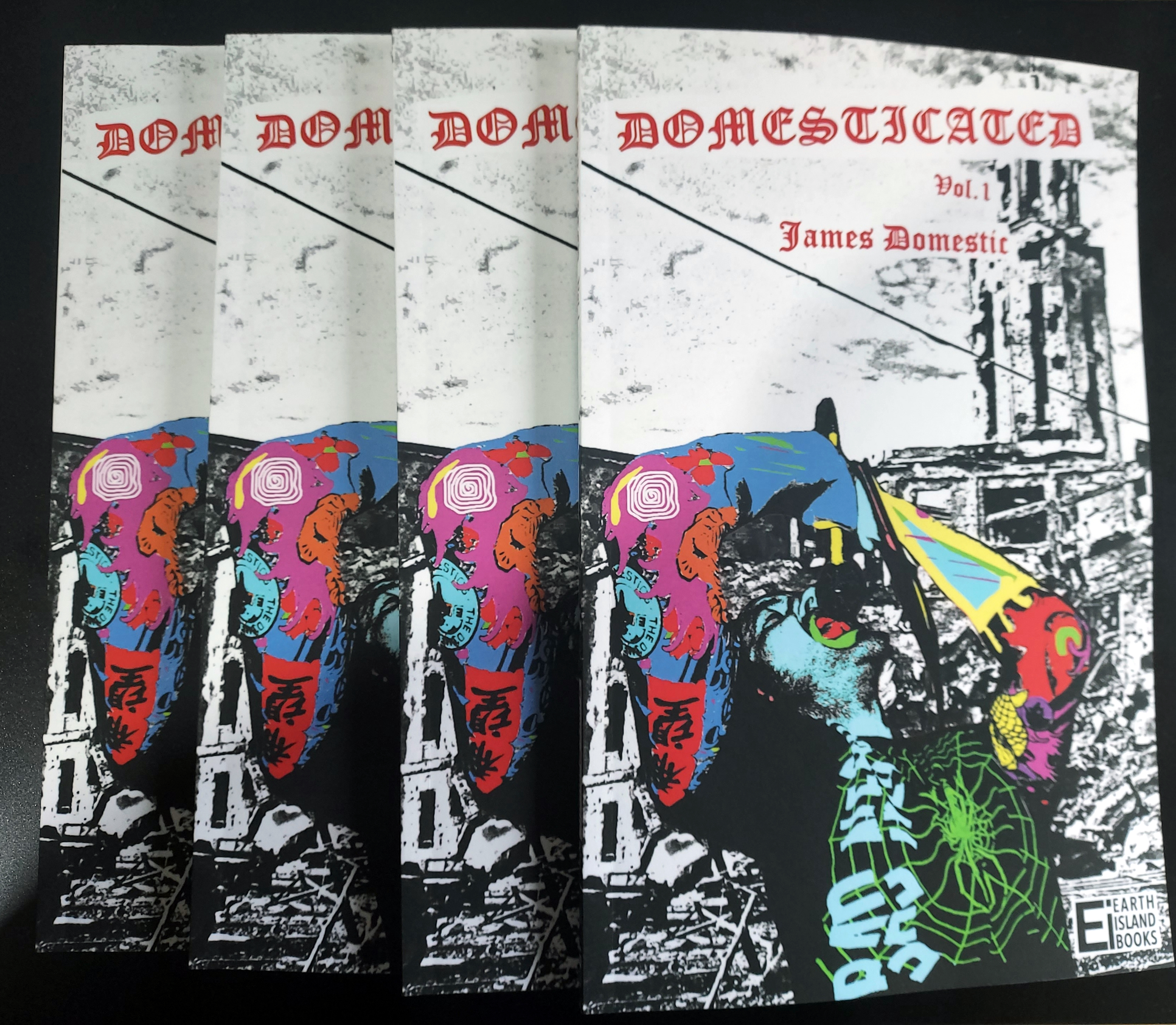 After passport issues for Charlie, hotel issues, Covid issues with Matt, getting stuck behind a hearse, dying phones, and many other things conspiring against us, PI$$ER started making our new record last week in Bristol. It's called Too Busy Eating Gruel to Contemplate the Cosmos, and I guess it'll be out later this year. Drums, bass and sax all done, guitars and other bits real soon.
My 'Domesticated Vol.1' book has been picking up some cool reviews with comparisons to John Cooper Clarke, Spike Milligan, Ivor Cutler, and Benjamin Zephaniah so far.  You can grab one here from Earth Island Books, or if you're local maybe hit me up and save on postage, as I have a few copies.
Pre-orders for THE DOMESTICS new LP/CD have been flying in - cheers to those of you that have grabbed one already - official release date is 1st June.  Probably wouldn't hang around too much longer if you want a copy on white vinyl if I were you.  Also check out the £ saving bundles…all this stuff here.
OK, that's all for now!
JD
PS:  Don't forget that by picking up any of the 'East Anglian Hardcore' album stuff (vinyl, t-shirt, CD, patch) you get entry into the prize draw to win a cool 7" (8 copies only!!!!). One entry ticket per item…so go for a bundle, why dontcha! ;-)