I'm pushed for time, so just a quick mini update…
Firstly, 'Domesticated Vol.2' is out on Friday 13th October and is already up for pre-order at the Earth Island Books website here.  158 pages, colour illustrations, and a bunch of photos too!  Here's what some amazing people say(taken from the back cover blurb):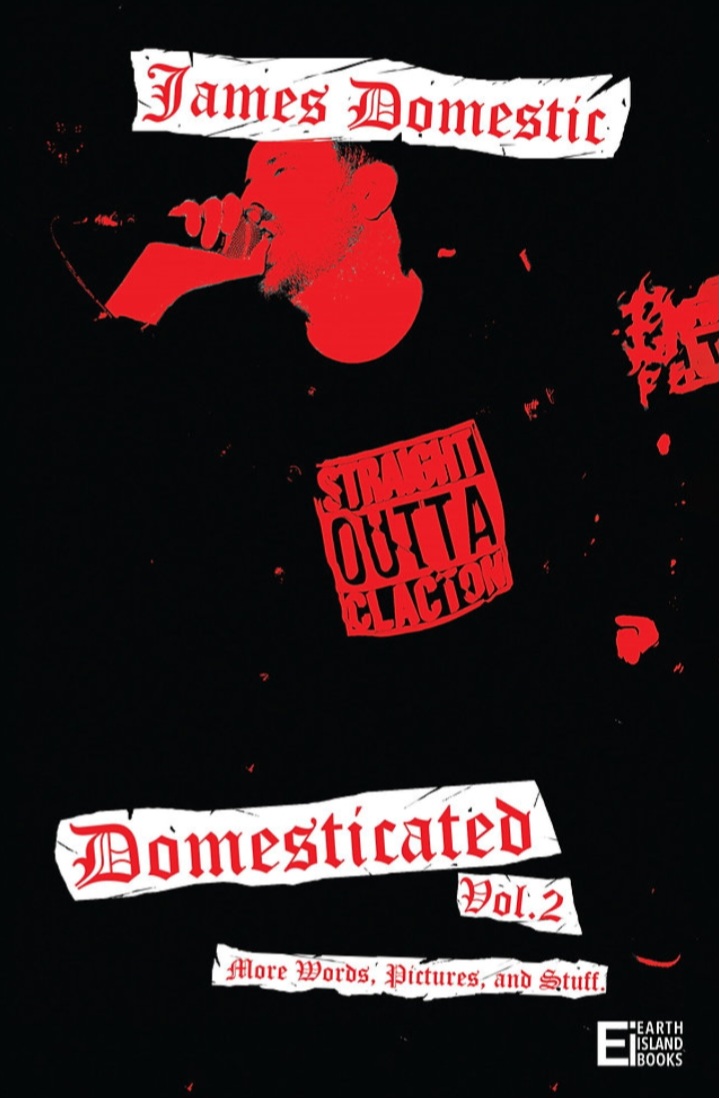 DICK LUCAS (SUBHUMANS, CULTURE SHOCK, CITIZEN FISH):
"A unique collection of poetic ventures into the human condition, with humour, anger, and a canny use of language: inspired and inspiring!" 
MARK GRIST (MULTI-AWARD-WINNING POET & BATTLE RAPPER):
"Words that bite, belch, and bleed in their brilliance" 
NATHAN BROWN (LOUDER THAN WAR):
"A sardonic, sarcastic wit, a penchant for the surreal, and a dynamic pace" 
ATTILA THE STOCKBROKER (SOCIAL SURREALIST POET AND SONGWRITER):
"Relentless"
Can't argue with any of that!  Haha!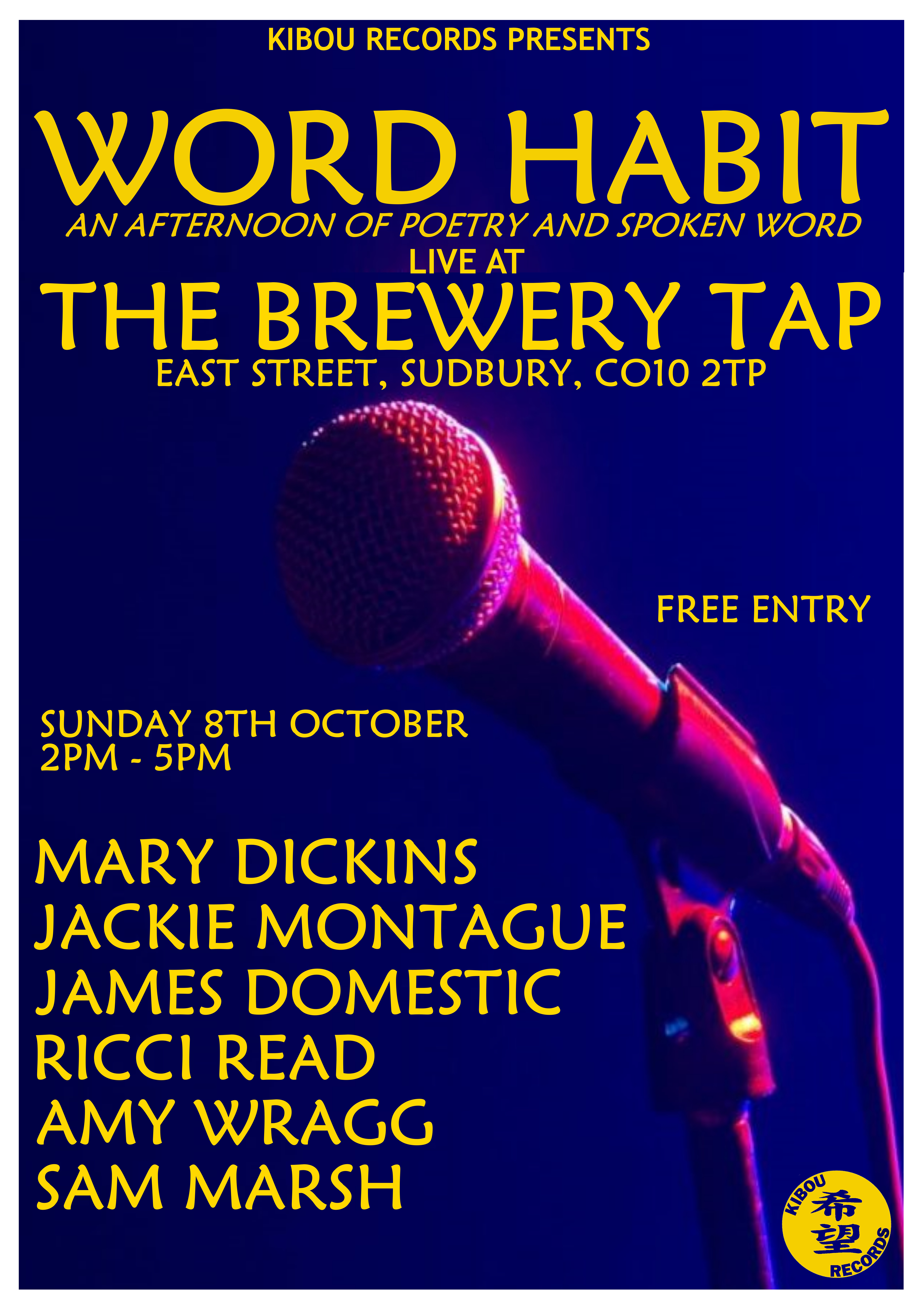 Secondly, I'm doing Word Habit in Sudbury on Sunday afternoon.  Six poets – including me, naturally – all styles, and all great at what they do.  The headliner is Mary Dickins from London, who's been featured in The Guardian and whose book sits in the NHS' Top Ten Books for Wellness list. 
Other performers are Sam Marsh (you may know him from the Nirvana-supporting JACOB's MOUSE, THE MACHISMO's, or Bury St Edmunds hardcore legends, VOLUNTEERS), Amy Wragg of Get Off The Soapbox fame, Ricci Read of Poetry @Patch in Colchester, and Jackie Montague who has written for BBC New Comedy (Radio Norfolk and Suffolk).
It's gonna be a great afternoon in the pub with great words and also booze, so come on down if you can if you're local-ish (train station is just round the corner!).
Later.
JD