Hi All,
August already!  Woah!
Just a quick update on activities as I'm not around much for the next couple of weeks.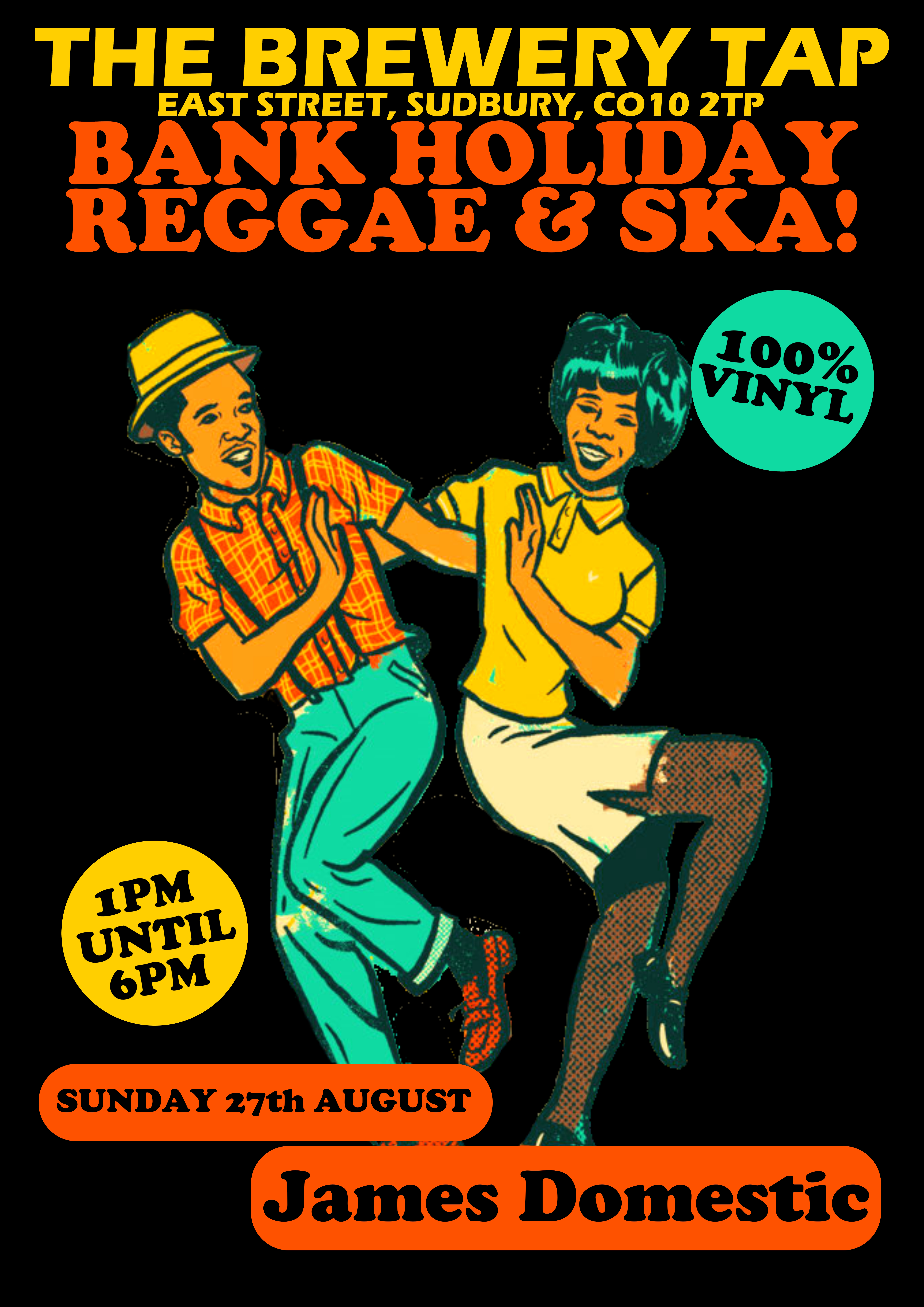 On the August bank holiday Sunday, I'll be doing my annual reggae and ska event at The Brewery Tap, Sudbury.  Always such a great afternoon!
The new PI$$ER LP should be going to press later this month (it's called Too Busy Eating Gruel to Contemplate the Cosmos).  That'll appear later in the year on Scene Report Records, although you'll be able to pick some up directly from me at Kibou Records.
I've got a bunch of spoken word/poetry dates coming up too.  The next being at Colchester Arts Centre as part of the Mary-Ann & Mates Emotional Madness night.  I've not been able to attend this event up to now (constant diary clashes), but have heard good reports, so looking forward to it. I then have others in Leigh-on-Sea, Gt. Yarmouth, Sudbury, Hastings etc. – check here for details.
That's it for now as I have a busy day ahead.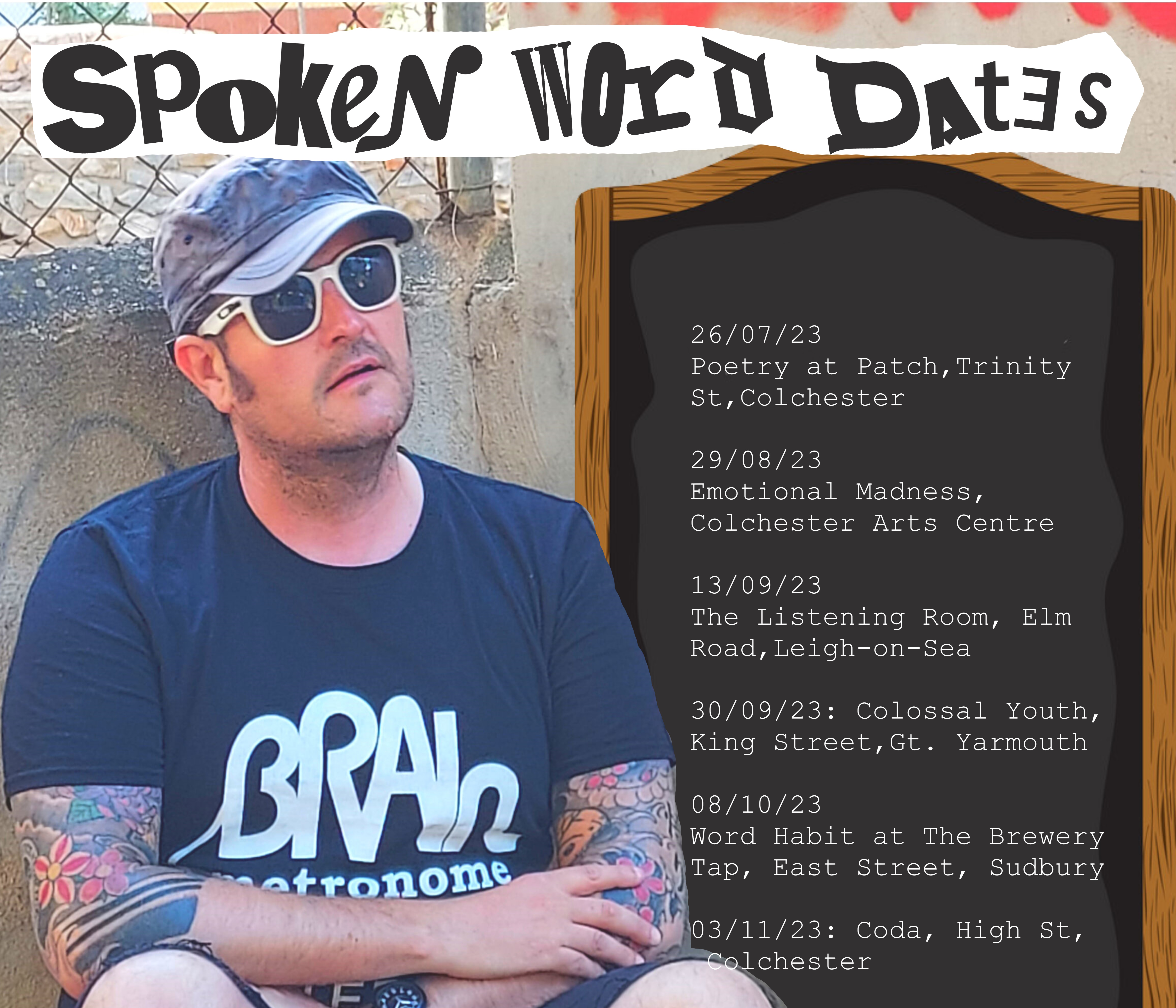 Don't forget, you can get the latest book here, here, or here.
And the new LP/CD from The Domestics (and related merch) you can get here.
Cheers
James
PS - check out the Kibou Records YouTube channel for some new videos (some live poetry, and a couple of videos of The Domestics playing in Belgium a few years back)…and please subscribe. ;-)