Holy shit!  It's June already!  
OK, so a quick update on activities: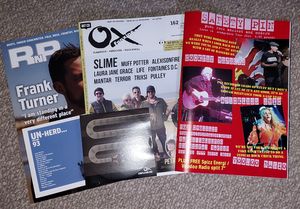 Loads more great reviews coming on for Carrion Repeating – I'm probably jinxing myself by saying this, but every single review has been amazing – which is gratifying to say the least.  Latest ones include the U.S. blog Faster and Louder ("One of the year's finest LPs!"), RNR Magazine ("Laser-sharp observations of the current absurdities of the human condition delivered with razor-sharp, venomous wit and intelligent post-punk poetics"), Louder Than War ("The absurdity of first world problems is highlighted here with both venom and humour"), German magazine, Ox Fanzine ("The HC-Punk Master himself, now with an exceptional solo album"), and Gadgie ("One of the more unusual and interesting releases that have arrived at the Thrash Parlour of late. Recommended for you weirdoes out there"). You can read all of the album reviews in full here.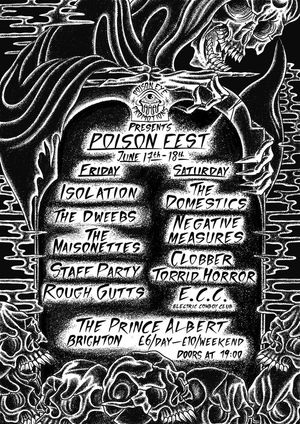 In other news, there's a three page interview with yours truly in Safety Pin Magazine, and in the aforementioned Ox Fanzine ("fanzine" always seems a little misleading for this title as it's a widely available magazine), in addition to the excellent review of Carrion Repeating, Faze Out is on the cover-mounted compilation CD. Wallop!  
In other news, the next gig for my bunch of noisy 'erberts, The Domestics, is Poison Fest in Brighton on 18th June. If you fancy it fast and loud, we'll see you there.
James