Evenin'!
Just an update on a new thing seeing the light of day very shortly, and which I'm very excited about!
I have a book called Domesticated Vol.1 up for pre-order RIGHT NOW! 
It's published by the excellent Earth Island Books, home of writers such as Ian Glasper (that whole series of books on different eras of UK punk are great; absolutely recommended if that's of interest subject-wise), Tim Cundle (I recently read his 'Compression' novel, and an enjoyable read it was too), Welly Artcore (of Artcore fanzine infamy), Alex CF  (from the band, Fall of Efrafa), and David Gamage (ex-Couch Potatoes, Joeyfat, and Rydell) amongst many others.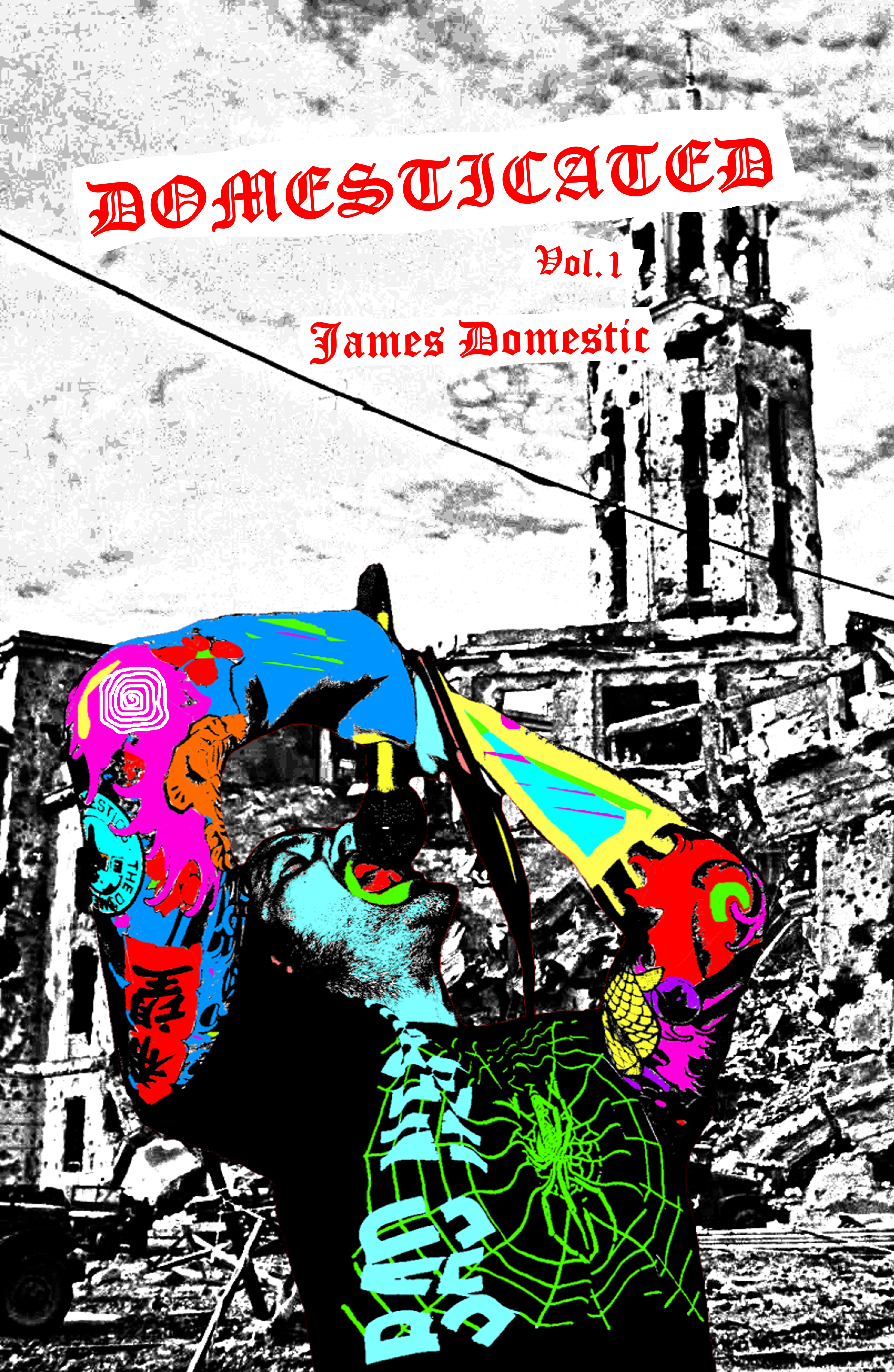 Anyway, I think my book is an entertaining read.  It's a bit of a scrapbook really, there are words, there are photos from gigs and tours, there are illustrations.  Some is angry, some humorous.  It's definitely tapping into my inner 'bastard offspring of John Cooper Clarke and Ivor Cutler' and I couldn't be happier with how it's turned out to be honest!
You can find out more, and order one here for the princely sum of just £9.99. Would be good if you did as I'm already working on a follow up, and if no one buys Vol.1, Vol.2 probably won't get published! HAHA!
Anyway, hope you grab one and enjoy it. Earth Island are a really cool independent publisher and absolutely deserve a bit of your hard-earned.
Until next time.
Laters taters!
J