Happy Friday, everyone. I'm insanely behind with everything, as I only got back from two weeks in Murcia in the early hours of yesterday, but my new single, Holiday, comes out today on all the usual platforms.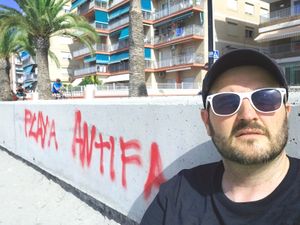 For me, one of the most exciting things about this is that GMPMSK have done an amazingly good remix of Holiday.  If you're unaware, GMPMSK is Dave Ellesmere (ex-DISCHARGE, DR & THE CRIPPENS, DISGUST, FLUX OF PINK INDIANS etc.) who has been making electronic music under many different aliases in Berlin for 20 years now. If you're into dub with a serious SCIENTIST / LEE 'SCRATCH' PERRY / MASSIVE ATTACK / KING TUBBY feel, I reckon you'll love this. 
If you're a Spotify user, you can find the standard version here, and the GMPMSK Dub Remix here.
There's a video for each version too: Holiday (Standard Version), and Holiday (GMPMSK Dub Mix).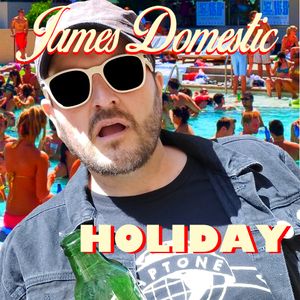 As ever, it'd be really cool if you could take a few seconds to share this stuff around…the "reach" for DIY artists on most affordable online platforms is pitiful these days…if people don't share this stuff, hardly anyone sees it!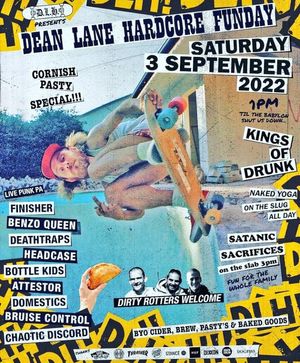 Oh yeah, and The Domestics play at Dean Lane Hardcore Fun Day in Bristol on 3rd September. 
Should be an update on the book I'm doing with Dave Cullern next time…it's just gone to the printers.  
Laters 
James
PS: Vinyl and download versions of the Carrion Repeating album (which includes Holiday) available from the store on THIS site or from here.