Alright All,
Just a quick weekend update:
Cheers to any if you that came out for the Bank Holiday Reggae & Ska event on Sunday – it was wicked, as usual!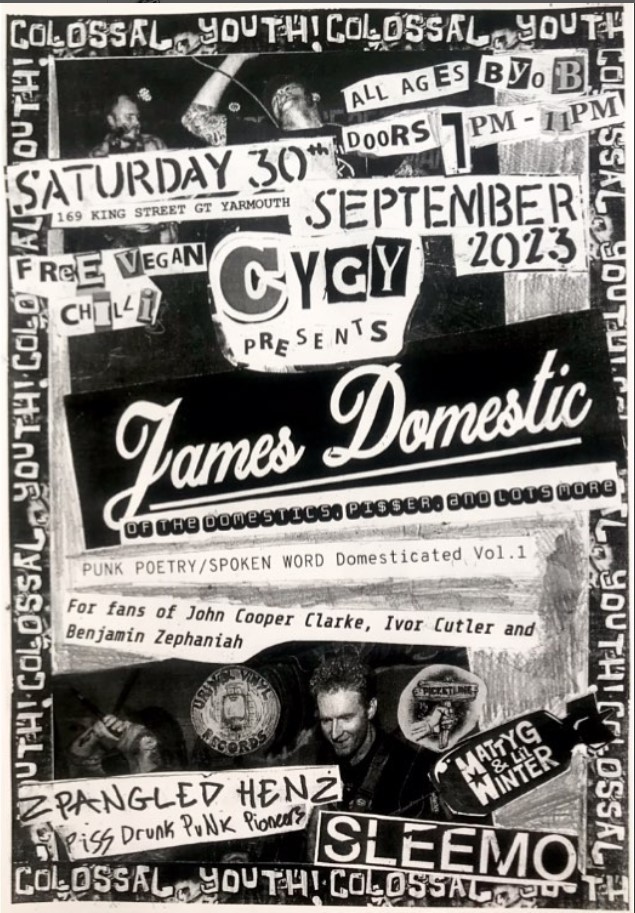 Here are a couple of new videos from the spoken word set at Colchester Arts Centre on Tuesday ('The Pensioner Orgy' and 'Arsehole Man!').
Next spoken word gig is 13th September in Leigh, Essex, where I'm the guest poet for the night.  I'm also in Hastings at some point in September (details TBC) and then Great Yarmouth with 3 bands – see pic – on the 30th. For all gig details go here. 
There's a new – and, I must say, excellent review of 'Domesticated Vol.1' from Thought Words Action.  You can still get one here or at Earth Island Books.
That's it for now. Have a great weekend.
James